Our Resource Center knowledge from top experts in the field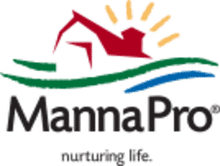 Cohutta Country Store is proud to carry Exclusive in Blue Ridge, Georgia. After receiving a bachelor's degree in biology from Villanova University, Michael earned a master's degree in Animal Science and a Ph.D. in Multidisciplinary Nutritional Science from the University of Kentucky. Michael's career interests led him to a post-doctoral research program at the USDA Human Nutrition Center of Aging at Tufts University. He then joined The Iams Company as a Research Nutritionist and spent over 20 years in the pet food industry prior to joining the Exclusive® Pet Food team in 2017. Michael has authored multiple scientific publications on dog and cat nutrition.
Come visit our pet supply & animal feed store in Blue Ridge, GA specializing in quality food, treats, and supplies for pets and livestock.